FRAUD ALERT - TEXT MESSAGES
September 5, 2023

DO NOT FALL VICTIM TO FRAUD
Fraudsters are currently sending these or similar text messages to some members:
See actual scam text message attempts below. Note the most recent "selfip" domain being used.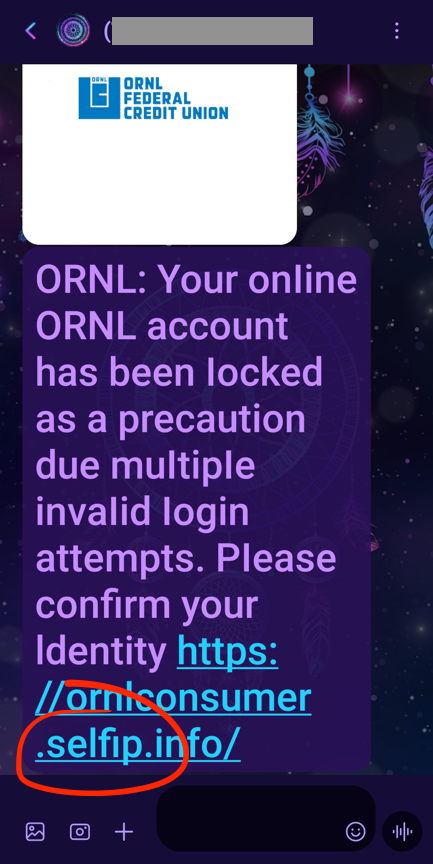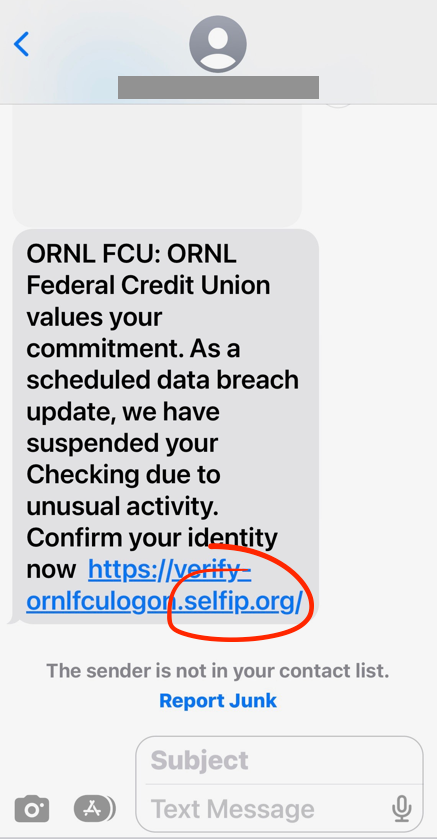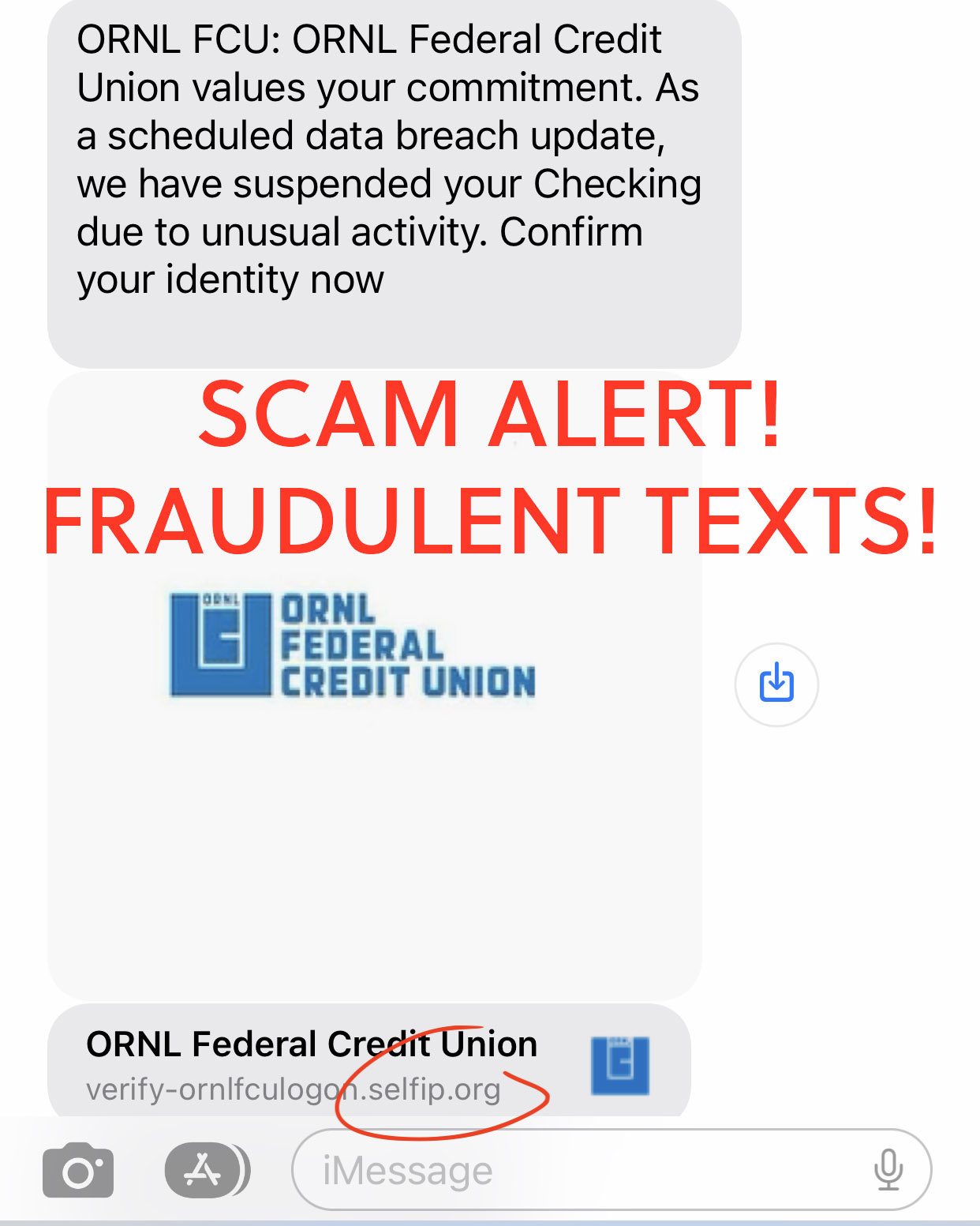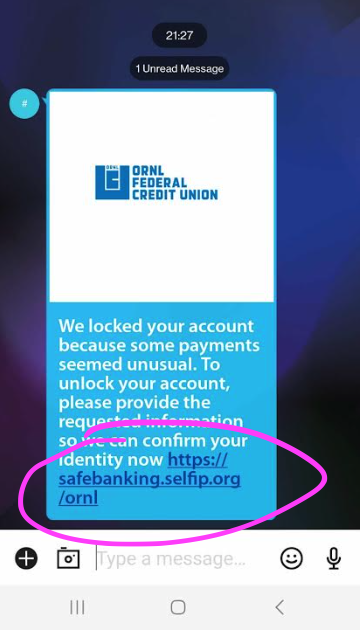 DO NOT CLICK THE LINK
It is very important that you do not respond and do not click the link. If you are ever suspicious of any text, email, or other communication referencing ORNL FCU or your accounts, you can call the Credit Union at 800.676.5328 to verify.
Fraudsters seem to be especially creative and aggressive during the holiday season. Please be aware and stay safe out there.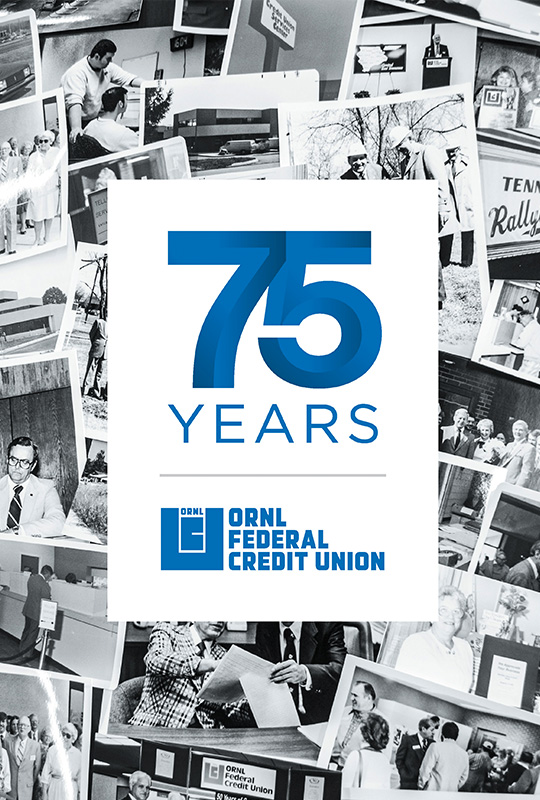 75th Anniversary

Commemorative Book

Since 1948, the mission of ORNL Federal Credit Union has been to help its members create healthy relationships with their money. By helping hundreds of thousands of members see success, ORNL FCU has become one of the largest credit unions in Tennessee and in the country.

This book tells the Credit Union's story: from humble beginnings of ten founding members and $50 in 1948 exclusively for the employees of Oak Ridge National Laboratory to becoming a $3-plus billion organization with over 190,000 members.

Click to Read (PDF)