A Financial
Cooperative
ORNL Federal Credit Union (FCU) is a not-for-profit member-owned financial cooperative benefiting all who belong. Established on August 6, 1948, each of our ten founding members put up $5.00 to create an initial deposit base of $50.00. Our Board of Directors consists of nine members, each elected by the membership to serve 3-year terms.
Today, ORNL FCU's assets have grown to $3.06 billion and provides financial services to over 185,000 members. Membership is available to anyone who lives, works, worships, or attends school in 19 counties in East Tennessee:
Anderson, Blount, Campbell, Claiborne, Cocke, Grainger, Hamblen, Jefferson, Knox, Loudon, McMinn, Meigs, Monroe, Morgan, Rhea, Roane, Scott, Sevier, and Union.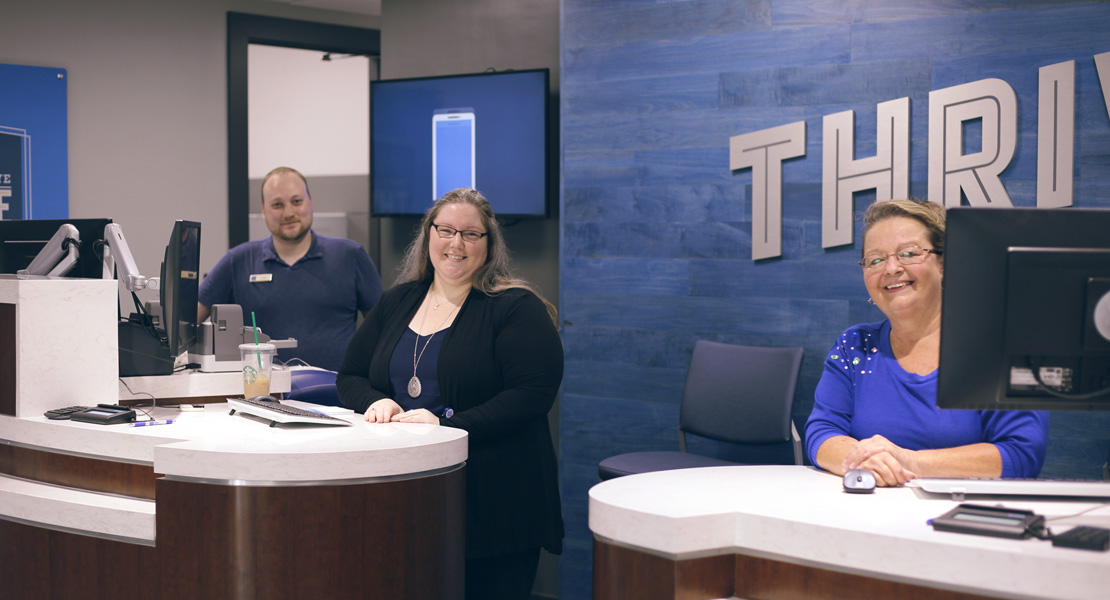 The Board of Directors consists of nine members, each elected by the membership of ORNL FCU to serve three (3) year terms. Board members set policy, direct Management in the overall operation of ORNL FCU, provide oversight of the Credit Union's financial security, set future strategy, evaluate the CEO's progress in achieving goals and objectives, represent the interests of the Credit Union membership, and report to members at the Annual Meeting.
Board members are expected to attend monthly Board of Directors meetings and have the opportunity to serve on other committees. Board members also receive training and education provided by the Credit Union on important issues as they relate to the Credit Union and our members.
Board Members
Randy Gorman, Board Chair
James Payne, Vice Chair
Pam Ladd, Treasurer
Joel Pearman, Secretary
Jama Hill
Leigha Witt Justice
Sam McKenzie
Debbie Stairs
Harriet Walker
David Mandl, Assoc. Director

Supervisory committee members are appointed each year by the Board of Directors. Through their work with internal and external auditors, supervisory committee members verify Credit Union records, and monitor financial controls and procedures. A representative of the supervisory committee is expected to attend monthly meetings.
Supervisory Committee
Mary Beth Blair, Chair

Gerald Smith, Vice Chair



Mary Kiser, Secretary
Nomination &
Election Committee
The nominating committee reviews applications submitted by members to fill vacancies on the Board of Directors. The committee presents nominees to fill vacancies, which may occur on the Board of Directors during a member's term of office and at the expiration of the elected or appointed term. They advise all nominees of the responsibilities and the standards of performance of the office for which they are being considered, consistent with the strategic governance policies.

The Executive Committee functions to establish and recommend to the Board policies governing the credit union's activities involving the investment of member deposits. It also recommends policies for the credit union which relate to the management of the financial risks associated with varying maturities and interest rate sensitivity of assets and liabilities held by the credit union.
The committee provides oversight to policy, monitors investment activity, recommends policy changes, and monitors regulatory compliance in investment matters and in general as it relates to asset liability requirements.
Legislative &
Volunteer Committee
The Legislative & Volunteer Committee keeps the Board of Directors informed of current and future legislation and regulations affecting credit unions. The committee appraises the application of existing laws through the rules and regulations issued by various governmental and supervisory agencies. Recommends corrective action when it is needed and is actively involved in the political process to promote positive representation in the legislature.
Volunteer Policy &
Governance Committee
This committee continually improves the Volunteer's governance policies and practices and serves as an interface for Credit Union policies. This committee takes a special focus on the Board's governance in order to consistently help the Board improve. They research, report, and provide recommendations regarding how to more effectively fulfill the Board's unique roles and fiduciary responsibilities.
Jenny Vipperman, President/CEO
Chris Boler, President, 7, LLC
Dawn Brummett, Executive Vice President/Chief Operating Officer
Janita Clausell, Senior Vice President/Chief Retail Officer
Becky Curry, Senior Vice President/Data Intelligence
Steve McAtee, Senior Vice President/Chief Technology Officer
Kristin Robertucci, Senior Vice President/Chief Financial Officer
Derek Saidak, Senior Vice President/Chief Lending Officer
Tom Wright, Senior Vice President/Chief Marketing Officer