Understanding Different Types of Student Loans
Higher education can be an important step in achieving the career of your dreams, but the cost of attending a college or university is a stumbling block for many prospective college students. Fortunately, student loans can provide you with the financial means to earn a degree. Taking out a loan to cover the cost of tuition, room and board, textbooks and other associated expenses may not be ideal, but it is important to know that you have options available to you.
Understanding the different types of student loans and exploring each option allows you to make an informed decision when it comes to the future of your education.
Subsidized and Unsubsidized Student Loans
The U.S. Department of Education offers subsidized and unsubsidized federal loans with low interest to help eligible students cover the cost of higher education. To be eligible, students must be enrolled at least half-time at a participating four-year college or university, community college, or trade, career or technical school.
The terms of subsidized student loans are designed to provide assistance for students with financial need. Your school will determine the amount you are allowed to borrow, but the amount cannot exceed your financial need. The U.S. Department of Education will pay the interest on a subsidized loan as long as you are in school at least half-time, in addition to the first six months after you graduate, leave school or drop below half-time enrollment.
You are not required to demonstrate financial need to receive an unsubsidized loan, which is available to both undergraduate and graduate students. The school determines the amount you can borrow for an unsubsidized loan, but you are responsible for paying the interest.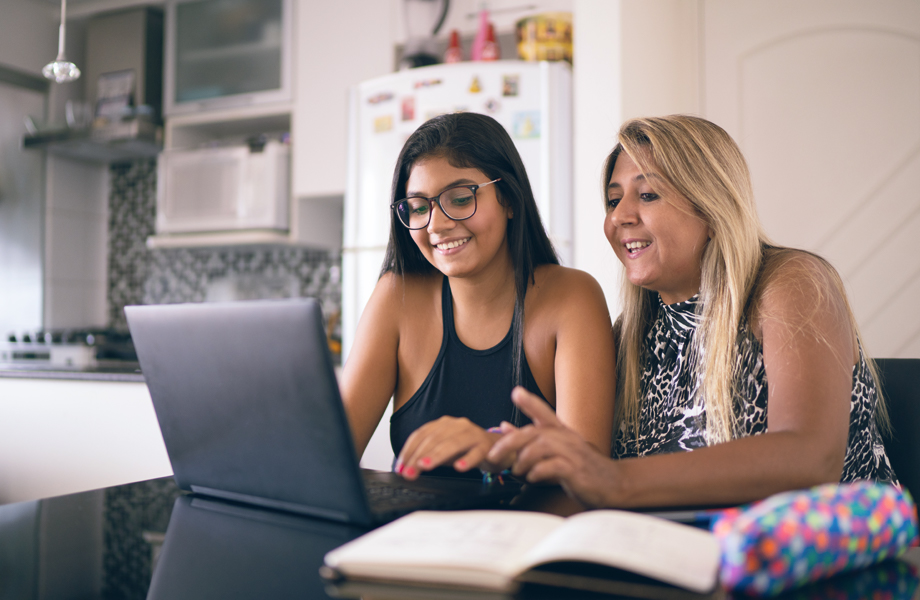 Parent PLUS Student Loans
Not only are students eligible for federal student loans, but parents can receive financial assistance from the U.S. Department of Education, as well. PLUS loans are available to the biological or adoptive parent of a dependent undergraduate enrolled at least half-time at a participating school. In addition to meeting the general eligibility requirements for federal student aid, the parent borrower must also have a credit history in good standing.
PLUS loans are fixed-interest loans for which there are three different repayment options. The maximum amount a parent can borrow with a PLUS loan is the cost of attendance as determined by the school. Parent borrowers are responsible for repaying the loan, including interest, but have the option of waiting until the student graduates, leaves school, or drops below half-time enrollment status before they start making payments.
Private Student Loans
Borrowers must work with a private lender to be approved for a non-federal student loan. Whereas laws set the terms of federal student loans, banks and credit unions are free to dictate the terms and conditions of their private student loans. As a result, the interest rates for private student loans can be variable or fixed, and may be higher or lower than the rates offered with federal student loans depending on your financial situation.
Private student loans differ from one lender to another, so be sure to explore your options and find the loan terms and interest rate that are right for you.
Federal vs. Private Student Loans
Not all student loans are right for all borrowers, so understanding the fundamental differences can help you determine which type of student loan best fits your needs. Federal student loans may offer more favorable terms, but you can apply for a private student loan at any time and it is left up to you which expenses you wish to cover with the money you are borrowing.
As you weigh the pros and cons of each option, please feel free to contact us if you have any questions. The best time to talk about the future of your education is now.